Getting Ready for College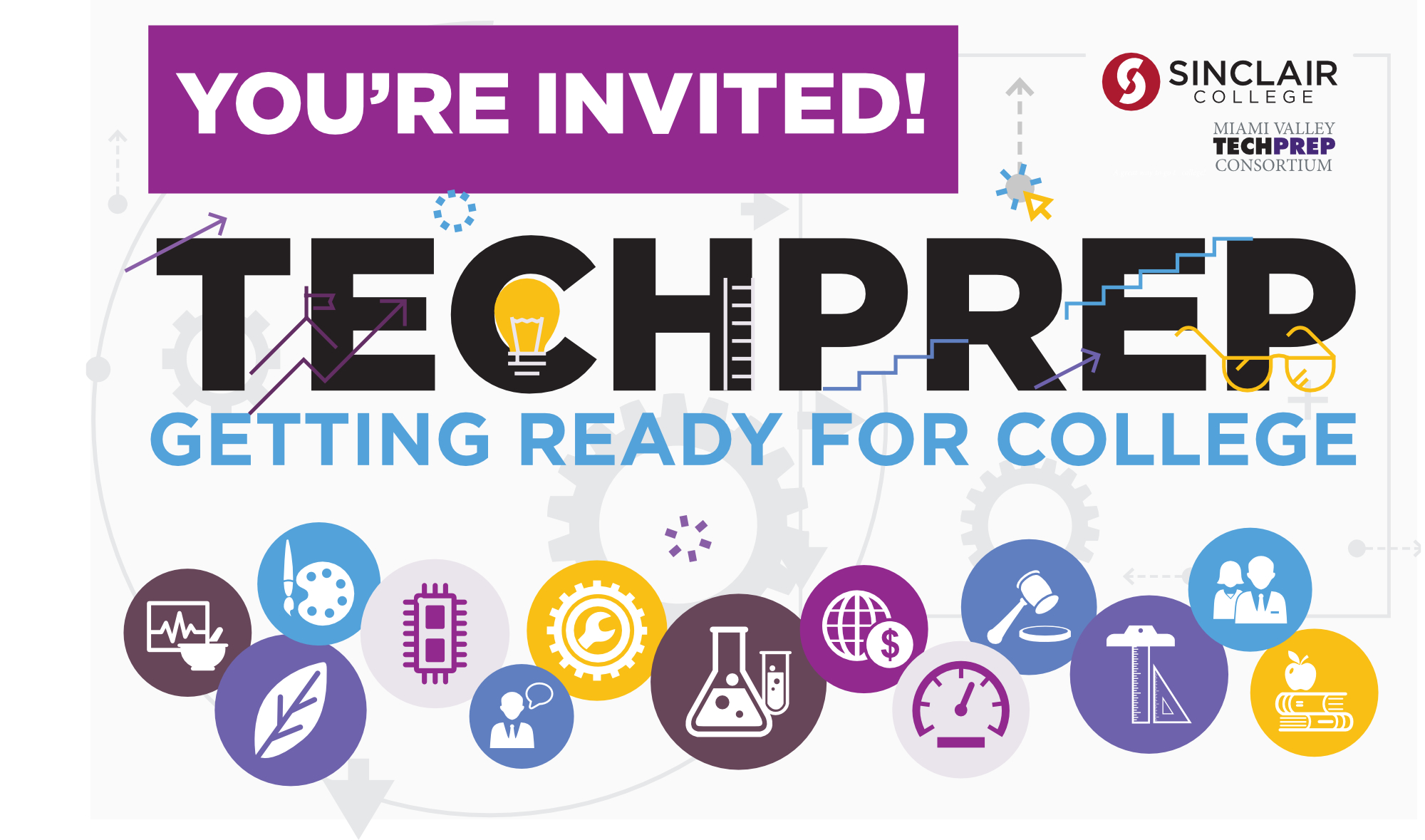 The 2020 Getting Ready for College event schedule is being finalized. Please check back soon for additional information.
Every year the Miami Valley Tech Prep Consortium and Sinclair College host an event for our Tech Prep students called "Getting Ready for College." The evening showcases Sinclair College and all that it has to offer. Along with meeting a variety of Sinclair representatives, students and parents may attend breakout sessions geared to help them understand the process of transitioning from high school to college and the workforce.
The Getting Ready for College event will feature presentations on the following topics:
Transitioning from Tech Prep to Sinclair: Learn about the many opportunities available to Tech Prep students at Sinclair College. Pick up tips on the Tech Prep benefits, registration, placement testing, New Student Orientation, and navigating campus to complete the transition to Sinclair!

How to Beat the High Cost of College: Financial Aid and the Tech Prep Scholarship: Don't think that soaring costs have put a college education out of reach! The Miami Valley Tech Prep Consortium has developed pathways to make college affordable and career-focused! This session will cover topics such as the basics of financial aid, the Tech Prep Scholarship, FAFSA and more.
In addition to the sessions offered, Sinclair faculty and staff will host tables at this event to provide information on student services, academic programs, student clubs, and athletics. Representatives from area universities will also be on hand to answer questions about transfer opportunities!