Tech Prep Showcase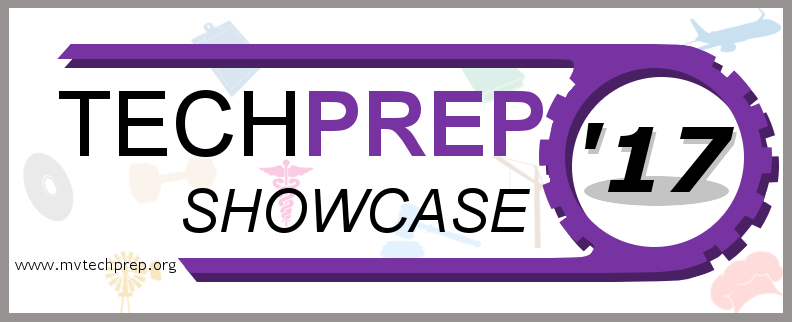 The 2018 Tech Prep Showcase is scheduled for Thursday, April 12th.
Stay tuned for details!

2017 SINCLAIR TECH PREP SHOWCASE
The 2017 Sinclair Tech Prep Showcase competition was held Tuesday, April 25, 2017 in Building 12 from 8:00AM - 1:00PM at Sinclair College.
Congratulations to all of the teams who represented their high schools and CTCs! Please click HERE for the link to the final results and click HERE to access photos from the event!
Registration Steps
Registration is a two-step process. First, teams are asked to register for the Showcase, providing instructor and team member information, after which a Showcase ID will be provided via email. Important: the registration deadline is April 7th. Next, teams are asked to complete the Project Summary Form once their summaries are complete and prior to the April 10th deadline.
NO LATE SUBMISSIONS WILL BE ACCEPTED.
Additional Information & Resources
Project Summary questions link
2017 teacher instructions link
2017 Showcase judging rubric link
Medical Bioscience (Biotechnology) and Medical Bioscience (PLTW) teams have a separate judging rubric/scorecard and paper/journal to complete. These teams are to submit a paper using the formatting guidelines as described in the document below titled "Journal/paper outline." See PDF file links below:
For more information about the Sinclair Tech Prep Showcase, please contact Miami Valley Tech Prep Consortium Director, Wendell Meyers, at (937) 512-2198 or wendell.meyers@sinclair.edu.
---
DESCRIPTION
Every year, Miami Valley Tech Prep students have an opportunity to compete in the Sinclair Tech Prep Showcase. Students develop contextual learning projects based on the skills and knowledge they have gained in their Tech Prep classes. Teams are judged according to a rubric using the following criteria:
Project research and development
Authentic work based learning
Academic/technical skills
Professional relationships
Presentation skills
The Showcase features projects from 15 Ohio career fields: Agricultural & Environmental Systems, Arts & Communication, Business & Administrative Services, Construction Technologies, Education & Training, Engineering & Science Technologies, Finance, Health Science, Hospitality & Tourism, Human Services, Information Technology, Law & Public Safety, Manufacturing Technologies, Marketing, and Transportation Systems.

The Showcase provides students with the opportunity to network with other consortium students and to interact with judges from education, business, industry, and labor.